Create a beautiful, stress-free Sacramento-area landscape year round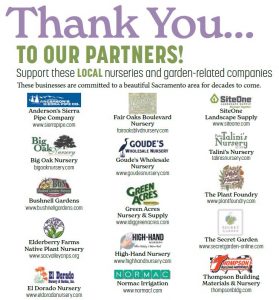 Garden Smart is a new home and garden publication from Be Water Smart with useful tips and inspiration for creating a beautiful, water-wise yard. In Garden Smart, local experts explore the five things you can do right now to help your garden cope with another dry year, tons of ideas for low-water plants, the ultimate water-wise yard, garden renovation mistakes to avoid, and much more!
You can find it at local nurseries and irrigation shops listed (while supplies last) and also find it by clicking here.