Watering Tips for Healthy Plants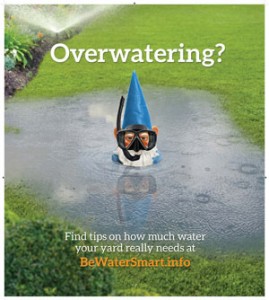 In the Sacramento region, most household water is used outside on our landscapes and about 30 percent of that is wasted because of overwatering and evaporation. Here are some easy steps to make sure your plants are receiving just the right amount of water to be healthy:
Check the soil: Use a moisture meter or eight-inch screwdriver to see if your yard needs water. If meter says it's moist or the screwdriver easily goes into the soil, you can skip running the sprinklers. Check out the video below.
Add a Weather-Based Sprinkler Timer: These sprinkler timers take the guesswork out of how much to water your landscape. They act like a thermostat for your sprinklers, turning water on and off based upon weather conditions, soil type, sun exposure (such as shade vs. full sun) and plant type. As conditions change, the controller adjusts the amount of water plants and lawn receive. You can find out more about them at www.epa.gov/watersense/irrigation-controllers
Many water providers offer rebates for replacing older timers and sprinklers with weather-based and efficient models, as well as free Water Wise House Calls to help customers pinpoint leaks and learn tips for using water efficiently while growing healthy plants. You can learn more about rebates and Water Wise House Calls on our Rebates and Services page.